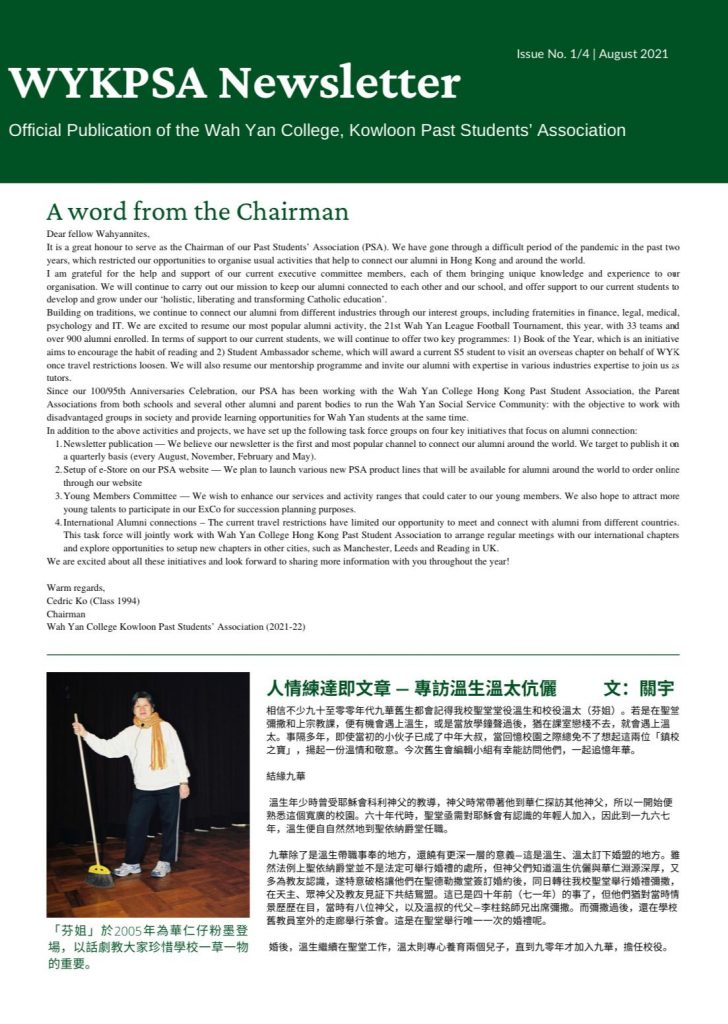 WYKPSA Newsletter Editorial Board:
This is the first of four issues of the WYKPSA Newsletter.
A Word from the Chairman
Interview with retired school janitor Fun Jeh and altar server Mr. Wan
Resumption of Wah Yan League
A gift to Student Ambassadors
WYK Boys' Choir featuring in the 2021 HK Hymnos Festival
Fr. Clement Tsui named the new Supervisor of both Wah Yans
Message from Wah Yan One Family Foundation
The next one is scheduled for 24 November 2021.
Thank you for your kind attention.