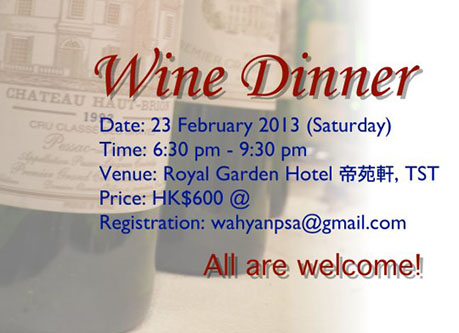 WYKPSA is going to organize a Wine Dinner and the details are as follows:
Date: 23 February 2013 (Saturday)
Time: 6:30 pm – 9:30 pm
Venue: Royal Garden Hotel 帝苑軒, a restaurant recommended by Michelin
Address: 69 Mody Road, TST East
Price: HK$600 per head
All are welcome! You can also welcome to bring your friends and family members!
For those who are interested, please register by sending an email to [email protected]
If you have any enquiries, please contact Matthew Lau at 9779 7494.