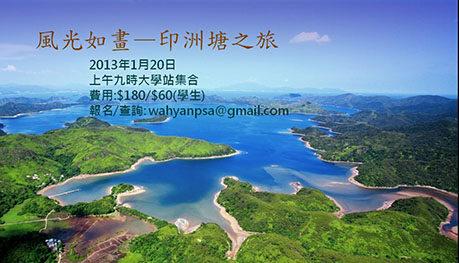 WYKPSA is going to organize a tour to Double Heaven Geo-area (香港地質公園——印洲塘景區) in January 2013 and Keung Sir will be our tour guide:
Date: 20 January 2013 (Sunday)
Time: 9:00 am – 5:00 pm
Gathering point: Exit B, University station (港鐵大學站B出口)
Fee: HK$180 for adults/ HK$60 for students (lunch and transportation included)
Guide: Mr. Keung Yiu Ming (WYK75′, Geography Panel Chairman of WYK)
ALL ARE WELCOME! You may also bring your family members and friends.
For those who are interested, please send an email to [email protected] for registration.
If you have any enquiries, please contact Chris Li (WYK '07) at 9803-9691.