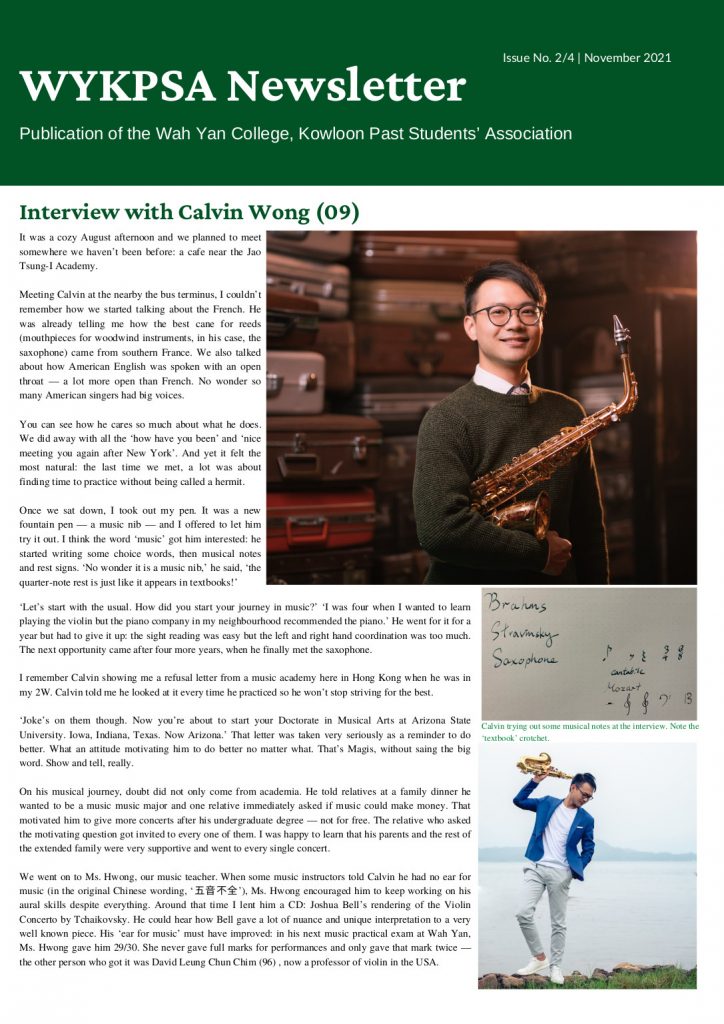 WYKPSA Newsletter Editorial Board:
This is the second of four issues of the WYKPSA Newsletter.
Interview with Calvin Wong (09)
Funeral for Wah Yan's beloved Rev. Fr. Seán Coghlan, S. J. (1933-2021)
Funeral for Henry Yuen (94)
Memorial Football Match for Henry Yuen
Speech Day 2021
2021 Hong Kong Hymnos Festival
Wah Yan League (league table)
Father Naylor Movie Project Ideas Sharing
Thank you for your kind attention.