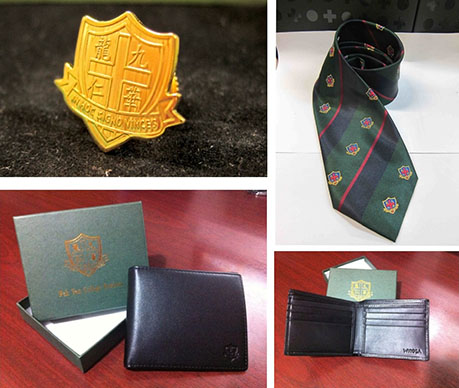 WYKPSA realizes that there is high demand for WYKPSA products. Now WYKPSA is launching a pilot scheme to invite alumni to purchase WYKPSA products by post during the period between 7 February 2013 and 31 March 2013. Products offered at the first stage include golden tie pins (HK$180 each), wallets (HK$230 each) and PSA tie (HK$190 each). Purchases from alumni living overseas are also welcome!
For any alumni who is interested to purchase the above-mentioned products:
Please deposit the relevant aggregate amount of monies equivalent to the prices of the products to be purchased to the HSBC bank account of WYKPSA (Account number: 808024525001); and
Then send an email to WYKPSA at

[email protected]

, attaching a copy of the pay-in slip and setting out the products to be purchased, your mailing address and your contact phone number.
WYKPSA will arrange delivery of the relevant products by post within 3 business days thereafter. Due to technical reason, pay-pal arrangement is not available at this stage. We look forward for your support!