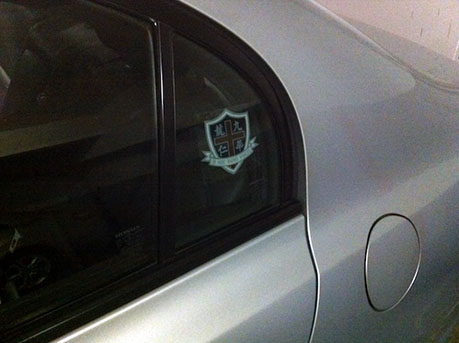 WYKPSA has made a new product – Car Static Film Sticker. The price is HK$40 for each and HK$100 for 3.
The forthcoming sales counters of WYKPSA are as follows:
Session 1
Date: 16 January 2014 (Thursday)
Time: 7:00 p.m. – 10:00 p.m.
Venue: Lingnan Club, 12/F, On Lok Yuen Building, 25 Des Voeux Road Central (just next to World-wide House)
Session 2
Date: 18 January 2014 (Saturday)
Time: 12:30 p.m. – 5:45 p.m.
Venue: School Campus @ Grass Football Pitch
Other products, including PSA tie, wallet, car badge, tie pin and wine opener set are available for sale at our sales counters as well.