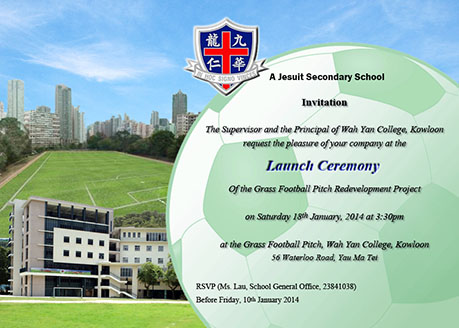 Attached please find an invitation card by our School Supervisor and School Principal for attending the Launch Ceremony of the Grass Football Pitch Redevelopment Project.
Details of the Launch Ceremony are as follows:
Date: 18 January 2014 (Saturday)
Time: 3:30 p.m.
Venue: Grass Football Pitch, WYK
Further, WYKPSA would like to invite all alumni to continue to support the School by making donation to the project. Please refer to the attached appeal letter for details.